Author: Christopher
Today's entry is inspired by all of those 30-minute tasks that end up taking hours because they depend on other small tasks that also depend on other small tasks.  In a new business, there is little infrastructure, so the amount of work that goes into very simple projects ends up being significant.
This process reminds me of trying to put a doorknob on a new building.  You can ask a builder how long it is going to take to install the doorknob, expecting to find that it will take on the order of 15 minutes.  He concurs, but indicates that a foundation will have to be laid, carpentry and framing done, and doors hung before he can get around to a doorknob.  A 15 minute project becomes months of work.
Dumb anology, but it seems like the number of tasks I can work on immediately right now are small and the number of infrastructure tasks is enormous.
This is probably the fun part of starting a business…
But, this idea of sequence is important and I'll need to remember it.  Over the next few months, I'll have ideas that I'll want to put into action.  Remembering the fact that sequences make all the difference in timing will help me maintain sanity when things don't move as fast as I might like.
On the other side of the coin, it will be important to figure out when the sequence can be broken down and bypassed.  There are times when a door can be leaned up against a fence and the doorknob installed.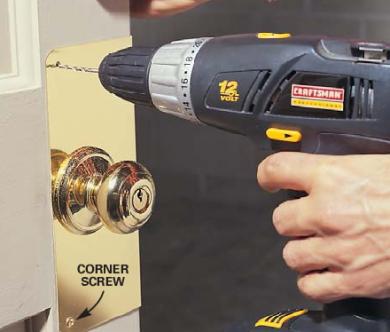 One Response to "The Power of Sequence"
Leave a Reply